Quick Facts
Tony has over 45 million customers. His shows have grossed more than most motion pictures (Over 3 billion dollars)
Tony is believed to log more airtime than any other celebrity.
Tony has appeared on the Tonight Show with Jay Leno 4 times.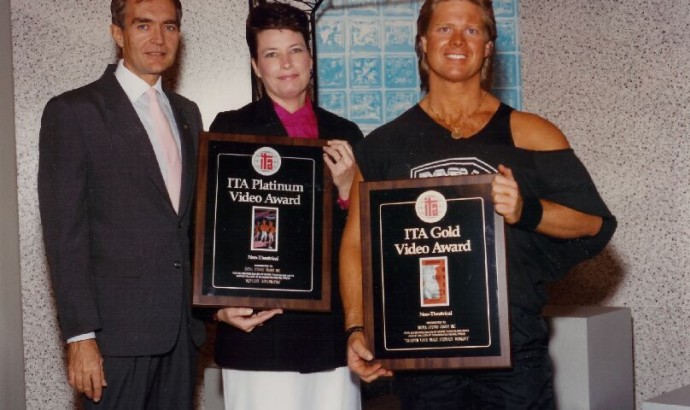 Tony's infomercials have generated more than $3 billion in sales globally.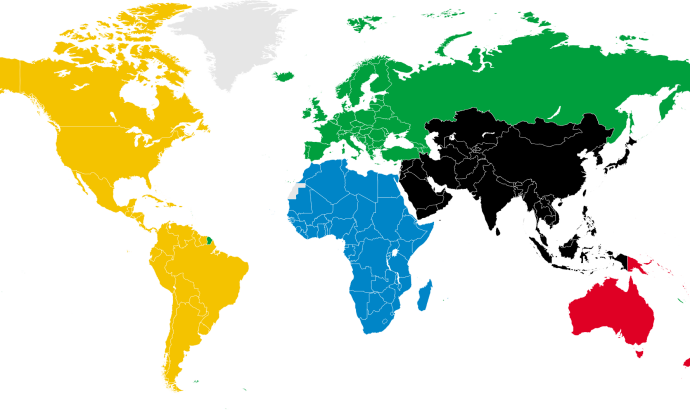 Tony is seen on TV in 81 countries.
Tony has been parodied on TV by stars such as Alec Baldwin and Chris Farley.
Tony's character has been portrayed on shows such as The Simpsons and South Park.
Tony comes from the same town in Ohio that produced Rutherford B. Hayes, the 19th President of the United States.
Tony was a well-established bodybuilding champion before a car accident ended his promising career.
Tony is an avid collector of antiques and classic cars. He owns eight of the latter.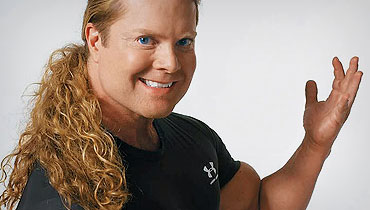 Tony Little
Age:

57

Residence:

Tampa Bay, Florida

Hometown:

Fremont, Ohio

Family:

Three sons, one daughter

Claim to fame:

America`s Personal Trainer, TV personality, Mr. HyperActive
1956
Born September 16 in Fremont, Ohio.
1974
Moves to Florida to live with uncle.
1975
Graduates from St. Petersburg Dixie Hollins High School.
1978
Wins Mr. St. Petersburg bodybuilding competition.
1980
Mr Southern States champion.
1981
Mr. Florida, Mr. Southern USA champion.
1983
Finishes second to eight-time Mr. Olympia Lee Haney by one point at Junior Nationals. Sustains serious back and neck injuries from car accident that effectively ends bodybuilding career.
1985
Introduces his first exercise show on local cable television – "Work Out & Shape Up with Tony®".
1987
Successfully lobbies Home Shopping Network to sell his exercise tapes. First celebrity (along with Phyllis Diller) ever to appear on any shopping channel.
1992
Has $32 million in annual sales for HSN.
1993
Releases first infomercial (Target Training), which brings in more than $100 million to rank No. 1 in sales in both the U.S. and Europe.
1995
Releases Ab Isolator infomercial — over 7 million units are sold. Was cover story for December issue of Muscle & Fitness Magazine.
1997
Needs 200 facial stitches after being involved in another serious car accident. Begins promoting the Gazelle product line.
1998
On New Year's Eve, sells more than 200 tractor trailer truckloads of the Gold Gazelle Glider on QVC.
1999
Hosts Ms. Fitness USA, Ms. Fitness World and Ms. Venus Swimwear competitions.
2001
Sets United Kingdom record by selling 8,000 units of the Gazelle Platinum in less than two hours of airtime on QVC UK.
2004
Releases the book One-on-One Trainer with Tony Little.
2005
Appears on popular TV commercial for Geico Insurance. Starts Cheeks® Footwear. Becomes HSN's largest footwear supplier.
2006
Inducted into National Fitness Hall of Fame; Appears on VH1's Celebrity Paranormal Project; Begins endorsing HyperActive Extreme Energy drink.
2007
Appears on popular CNBC show The Big Idea with Donny Deutsch.
2008
Appeared on NFL Countdown on 12/7/08. He was "training" the players on the Tampa Bay Buccaneers. Begins selling the Body by Bison® line. Becomes the 2nd largest distributor of Bison in the U.S.
2009
Won Ernst & Young Entrepreneur of the Year®
2010
Releases his 3rd book "There's Always a Way™"
2011
Introduces Cheeks® Footwear Barefoot technology, Cheeks® socks, the Health Rider and Smart Health Watch
2012
Winner of the HSN Legend Award.
2013
The Smithsonian Institution National Zoo names a newborn Dama Gazelle (a critically endangered species) after Tony. His name – "Little Tony"
2014
Inducted into the DRTV (Direct Television) Hall of Fame.